Posted May 24th, 2017
Fantastic volunteering opportunity with the Permaculture Podcast – could it be you or someone you know?
Daniel Tyrkiel is so dedicated he gets up at 4am every single day. On weekdays it's so he can to study how to regenerate soil in order to store carbon, clean water, prevent flooding and produce nutritious food, without the need for any chemicals. On weekends it's to edit his brilliant podcast series, which documents what's happening with permaculture in the UK. This is all besides working full-time and taking care of a young family.
Daniel has already provided us with lots of fascinating interviews with movers and shakers in the UK. Now he has a small wish; to make sure the seeds of these wise words and inspiring insights get scattered far and wide. He writes the following:
"The Permaculture Podcast which I've been running for nearly a year under the name Exploring the New Story is in need of a marketing partner. In the spirit of valuing diversity, and doing my design on this project, I have come to the inescapable conclusion my marketing skills are non-existent. If you have the skills to grow an audience, and you care about bringing the stories of amazing UK Permies to the public, let's have a chat!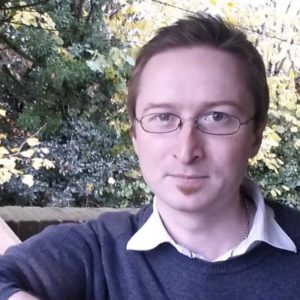 I have no money to offer at this point, so it's not a job posting. It would be good for someone crazy enough to work part-time with one of those bloomin immugrunts (me) on a project of an unknown outcome, in a community filled with lots of love. However once we build this into an interstellar empire you will share in all spoils, as set out in a document we agree on at the outset. Trust is nice, but I'm looking for a friend, and would not like to fall out with you over a sustainable business – not a good look. I can continue with recording, editing, running around the country to gather materials, running the blog, and Soundcloud. Would that be you, or would you be able to ask a good friend of yours that may be interested?"
Contact is via his website here. This project is already in existence and really worth shouting about so come on folks, let's try and help Daniel get the word out there.
---
The views expressed in our blog are those of the author and not necessarily lowimpact.org's
---
Leave a comment