Posted July 1st, 2015
Goodbye to WWOOF and to Redfield Community: the dawn of a new era for Lowimpact.org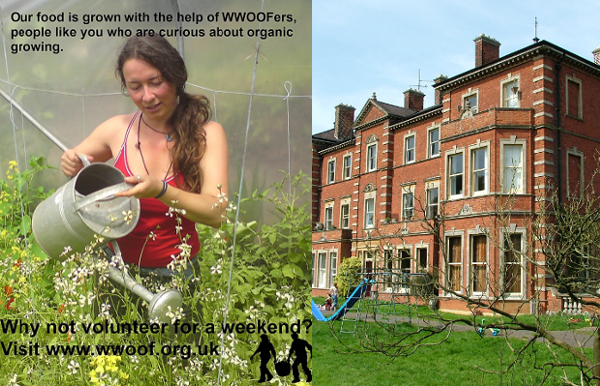 Today we part company with both WWOOF and Redfield Community. Here's a bit of history, including why we're splitting, plus an advert for both WWOOF and Redfield.
WWOOF stands for 'World Wide Opportunities on Organic Farms' and has linked up volunteers with organic farms and smallholdings since 1971. Here's more of an introduction. And Redfield Community is an intentional community – a registered housing co-op based in a Victorian mansion with 18 acres in Buckinghamshire.
Lowimpact has run the WWOOF organisation for the UK since 2007. WWOOF UK didn't want to become an employer, and was looking for another organisation to run their office. We won the contract, and have handled their day-to-day operation from our office ever since. I think we've done a good job – WWOOF membership has soared, leaving them in a very strong position now that they set out on their own.
Lowimpact was born as LILI at Redfield Community in 2001, and our office was based there. I say was, because staff started to disperse several years ago, and now everyone is working remotely apart from two staff working on the WWOOF contract. Now those two have moved to an office in Buckingham, meaning that we don't have a physical presence at Redfield Community any more.
So why the split? It started on Jan 1 this year, when changes in EU law meant that WWOOF could split its UK and overseas operations when it came to VAT – and that meant that they could de-register for VAT in the UK, because they fell below the VAT threshold for their UK operations alone. Lowimpact was still VAT-registered however, so we would have to charge VAT that they would no longer be able to claim back – resulting in a loss of around £16k per year. That wasn't viable, obviously, so they had to start the move, reluctantly, towards taking it all in-house. Ironically, the loss of income from the WWOOF contract means that Lowimpact also fell below the threshold, and we're no longer registered for VAT!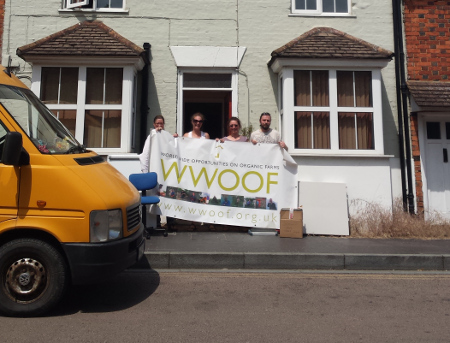 Now here's the advert. WWOOF and Redfield (or more accurately, the range of communities like Redfield) provide probably the best escape route from the ugly, ridiculous, consumerist, corporate world that I know of. You can start to WWOOF for the occasional weekend, build up contacts, and actually travel the world (WWOOF is an international organisation) moving from WWOOF host to WWOOF host. You'll be helping the hosts with work they need doing, in exchange for food and accommodation. You'll also meet lots of fantastic people (hosts, other WWOOFers and various other friends, family members and visitors), and you'll undboubtedly make lots of contacts and have lots of ideas that could provide a new source of employment, income, accommodation and/or social life, well away from the rat race – and let's face it, who wants to win the rat race, when it means that you'd still be a rat? Small, organic farmers remove weeds manually instead of just spraying pesticides, and spread organic matter and plant green manures rather than just adding chemical fertilisers. This needs more labour than non-organic farming, which puts them at a great disadvantage. WWOOF restores the balance by providing willing workers.
Redfield became a fully-mutual housing co-op in 1978, and has housed around 15 adults and about 8-9 kids ever since. Membership means taking it in turns to cook evening meals, reaching decisions by consensus, and being part-owner of, and better still, getting to live in a huge mansion with an 18-acre garden. The original owners will be spinning in their graves – I'm happy to say. You don't have to pay anything to join, and you don't take anything away when you leave. But here's possibly the most important part – the original members included in the founding documents an 'asset-lock', which means that if ever the property is sold (bought for 70k in 1978, worth around 5 million now), the money would have to be used to start a new community or would be given to another co-operative enterprise. Bless them, the founders made sure that no-one can ever profit from the sale of Redfield.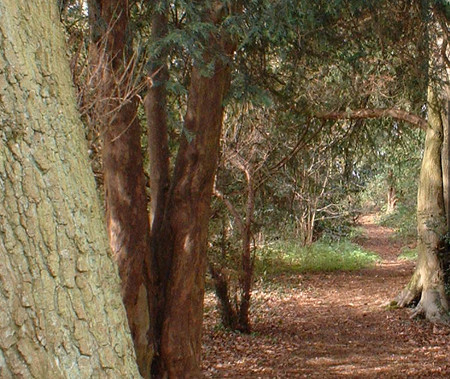 So now Lowimpact.org is a 21st century organisation – i.e. without an office. Our remaining five people all work remotely – that is, from home, in Carmarthenshire, Stroud, Aylesbury, Nottinghamshire and London. We have regular Skype meetings (although Skype belongs to Microsoft, so we must sort out an open source alternative soon), and we all do our own thing.
Here's my prediction: in ten years time, Lowimpact and WWOOF will both be extremely well-known, strong and effective international organisations and important parts of a movement that I can already see starting to gain momentum. There are millions of great, small, local initiatives springing up all over the world, the Green Party has just quadrupled its share of the vote in this country, and we have celebrities (or at least one, I'm sure you can think of) calling for a complete overthrow of the corporate system. These things just weren't happening, even ten years ago (I'm sure it must have been something to do with LILI and WWOOF coming together). OK, so the corporate beast is still getting stronger, and global ecology is still degrading rapidly, so no cause for complacency. But I can see an alternative world starting to poke its head through, and I'm sure it's not going to go away.
We're going to continue to do everything we can to support WWOOF, Redfield and the communes movement, and I would say 'good luck', but I don't think they'll need it. WWOOF is run so well now that if they just keep doing what they're already doing, the future looks very bright. I'll blog again soon about Redfield and their 'Living in Communities' weekends, that provide a fascinating introduction to living in an intentional community.
---
The views expressed in our blog are those of the author and not necessarily lowimpact.org's
---
8 Comments
1

Phil Christopher July 1st, 2015

Brilliant work, long may it continue! I wish all of you continued success. ?

2

Shaun Chamberlin (@DarkOptimism) July 1st, 2015

Fantastic Dave. I've only got to know you recently, but have been a huge fan of the organisations you've been supporting for a long time. Deep respect for all that you do and are.

3

Dave Darby July 2nd, 2015

Not me mate – wait until you know me better! I just see all these clever bastards who build houses, co-operatives, permaculture smallholdings, renewable energy systems, credit unions, community energy schemes, open source sotware and cryptocurrencies and I just want to first get them some money, and then, get them together at the same event or on the same blog to see what happens. The whole might be bigger than the sum of its parts.

4

Gaynor Valentine July 2nd, 2015

There are so many amazing people in this world. Fantastic work!

Thanks for the info – very inspiring, and useful.

5

Christine July 12th, 2015

I joined WWOOF in 1980 or thereabouts and spent many happy hours working for some amazing people in the UK as well as being part of the organisation in a 'management ' role. I lived at Redfield for getting on for twenty years, saw the beginnings of LILI and how it has flourished and transformed over the years. My best wishes for a glowing future go to all involved in these worthwhile and life changing organisations. Bon Voyage xxx

6

Dave Darby July 13th, 2015

Hi Christine! Thanks, and hope you're doing well.

7

Alex Finbow July 21st, 2015

Hi Dave and Christine!!! We are about to move off a narrowboat(6 years on the cut) and move to Todmorden where there appears to be a lot going on. I would like to get in touch again, once we're settled and know what projects are up and running. Please let me know if any more events are upcoming at Redfield. Chris invited me to the anniversary event, but unfortunately we couldn't make it. Good luck with the LILI progress Dave and big hugs to you Christine, in solidarity,

Alex xxx

8

Dave Darby July 21st, 2015

Ah, it's a Redfield old-timers reunion page. Alex, I didn't even know you were on a narrowboat. I was just at the Breaking the Frame gathering where Todmorden-ite Barbara Jones gave a straw-bale building demonstration. Yes, there's a lot going on round there. I get along to Redfield summer parties usually, and it would be good to see you at the next one. Dxx
Leave a comment