Posted June 17th, 2018
How to build your own aquaponics greenhouse – Part 3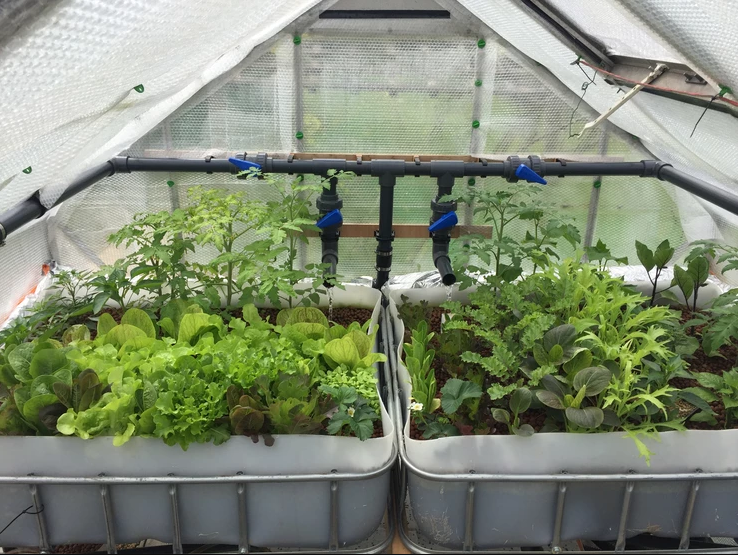 In Part 3 of his how to build your own aquaponics greenhouse adventure, Root Cause Organic's Pete Blunsdon covers the all important growing media, the plants and the fish.
---
The choice of growing media is between 'cheap and heavy' and 'light and expensive'. A lot of people use gravel or granite stone chippings but this does add a lot to the weight and I was worried my frame wouldn't take it. So I went for the expensive option – expanded clay pebbles. These are super lightweight spherical pebbles (a bit like Maltesers) that are made by super heating clay (apparently). Clay pebbles contain lots of tiny air bubbles which means a lot of surface area for the bacteria to cling to.
You can buy these by the pallet load or in 45 litre sacks like I did. They're not cheap – I paid around £15 a sack – and needed 14 to get a reasonable depth in the grow beds. Next time, I'd get a 1,000 litre pallet load. The pebbles come covered in a thick red dust so there's plenty of washing needed before they go in the grow beds.
Washing clay pebbles in the middle of winter isn't fun, but eventually they went in and it was time to start cycling the system. I've read that the best way of doing this is to add some ammonia to kick-start the bacteria. In the end I just ran the pump for a couple of weeks. We also planted some tomatoes, peppers and lettuce to help them get established by the time the fish went in. Obviously at this point there were no nutrients in the system but the plants didn't seem to mind for this short period.
That brings us almost up to date. In the next post I'll reflect on what went well and what we'd do differently. And then it'll be back into geek mode to cover the monitoring and control system!
Missed out on Part 1 or Part 2? You can catch up by following the links.
---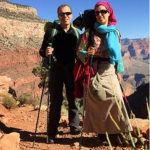 About the author
Pete runs Root Cause Organics, an experimental microholding in Buckinghamshire, alongside Ayesha. Having started out as a scientist and an engineer and despite selling their souls to IT, they haven't lost their passion for learning and building. Together they aim to save the world, one over-engineered project at a time. You can read more about their work and find a link to their blog here.
---
The views expressed in our blog are those of the author and not necessarily lowimpact.org's
---
1 Comment
1

John Harrison June 17th, 2018

This series has been really interesting. I like the integration of the system – very elegant.
Leave a comment