Posted July 22nd, 2020
How to make your own shampoo bar with neem oil and nettle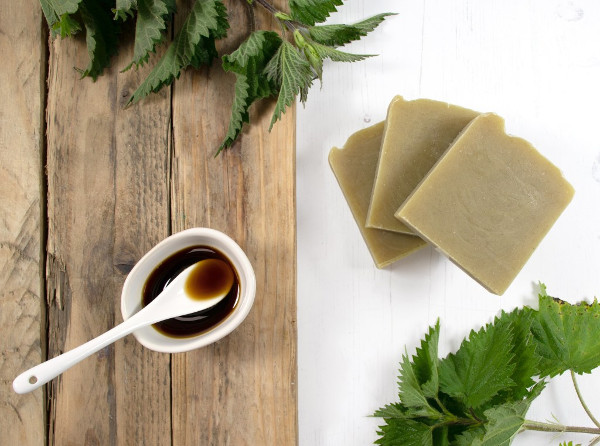 Tempted to learn how to make your own shampoo bar? Here's a great simple recipe from The Soap Kitchen, which combines nettle and neem oil.
---
Shampoo bars are a great, simple lifestyle change to make in reducing your plastic waste and they're arguably better for your hair! Here we share how to make your own neem and nettle shampoo bar.
The Soap Kitchen has created a solid 'cold process' shampoo bar recipe using natural ingredients, including neem oil and nettle, to balance oily hair, promote new hair growth and tackle skin problems such as eczema and psoriasis. It's great for all hair types, especially oily tendencies.
If you haven't used shampoo bars before, your scalp may need to "re-learn" how much oil to make, as most store-bought shampoos strip away all oils meaning hair follicles counteract and overproduce oil, so you will likely go through a greasy period of 1-3 weeks. After your scalp adjusts, the shampoo bar will work brilliantly!
To use, simply lather the shampoo bar in your hands and work into your hair. Rinse thoroughly, and follow up with a lightly acidic conditioner, this helps to close the hair shaft cuticles. To make this conditioner, mix 1:4 apple cider vinegar to water in a spray bottle. Simply spray and rinse.
Making your shampoo bar
Before you begin, make sure have your equipment and ingredients at the ready and always wear protective gloves and glasses when soap-making, to avoid injury from spills and splashes.
Ingredients
215g Cold water
118g Sodium Hydroxide
225g Olive pomace
225g Coconut oil
135g Castor oil
225g Shea butter
100g Avocado oil
7.5ml Silk amino acid
6.75g Nettle powder
15ml (1 tbsp) Neem oil

Equipment
A heat-proof measuring jug
Two stainless steel saucepans
Digital kitchen scales.
A balloon whisk & spatula
Soap mould (lined with silicone or grease-proof paper)
Safety glasses and gloves
A blanket or large towel
Method
Infuse
24 hours prior to making the soap, infuse the olive pomace with the nettle powder, then strain through a muslin cloth before use.
Make the lye
Measure the cold clean water into a jug. Carefully and slowly add the sodium hydroxide to the water, and whisk, stirring all the time. Be careful not to breathe in the vapour that is initially given off. Stir until dissolved. The solution (now known as lye) will heat up to nearly 200°F. Leave to cool.
The oils
Whilst your lye cools, combine the solid oils & butter and gently melt on the hob using a double boiler. Remove from the heat and add the remaining oils, including the neem oil.
Make the trace
Once the melted oils and lye are at a similar temperature, slowly and carefully add the lye to the oils. Start stirring with a balloon whisk to ensure the mixture all starts to chemically react and combine. It will slowly turn opaque and thicken (whisk fairly briskly). Once you can drizzle the mixture to leave a visible mark on the surface before sinking, you've reached trace!
Pour
When everything is well mixed, pour into your prepared mould.
Leave to set
Insulate the mould with towels or a blanket and leave at room temperature for 24 hours. Once set and cool, it will be a soft solid and can be easily cut into bars. If it appears too soft to handle, leave it for 2-3 days and try again.
Leave bars to cure for 3-4 weeks on absorbent paper allowing air to circulate, releasing excess moisture to become a harder bar.
Enjoy!
Once cured, enjoy your homemade neem and nettle shampoo bar!
Find the original post on the Soap Kitchen Magazine blog.
---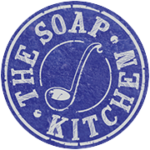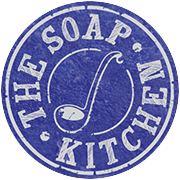 About the author
The Soap Kitchen stock an unrivalled selection of ingredients for soap making, toiletry and cosmetic making and candle making supplies. Richard Phillips and the team also run Soap Making Magazine, official blog of The Soap Kitchen, which is home to a host of information, tutorials and recipes.
---
The views expressed in our blog are those of the author and not necessarily lowimpact.org's
---
Leave a comment