Posted September 12th, 2016
Imprint dyeing – a beautiful new way of dyeing textiles using plants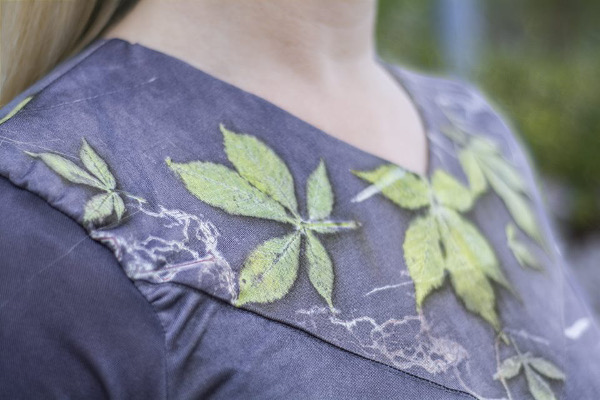 This is a beautiful and interesting way of dyeing cloth by imprinting plant material. Getting a precise imprint on cloth or paper is not new – take for instance the Turin Shroud.
The image above is the result of imprint dyeing with horse chestnut and cleavers.
Living matter imprints an image on cloth or paper when it is in close contact in the right conditions. Natural dyeing is not a new art – however an ecological awareness of methods of putting colour and pattern on cloth or paper is new.
It is the reaction between the mordanted cloth and tannins within the leaves that create the best imprints. Time of year, weather, stage of the plant are all factors that need to be considered. Being able to understand the alchemy that happens with plant materials and fabrics allows for some control over repeatable results.
I am interested in the imprints of our native plants as a historical reference as well as an art form. One of the photos show the Horse Chestnut, (Aesculus hippocastanum) leaf which was chosen for its fragile future here in Britain due to an invasive canker killing our trees.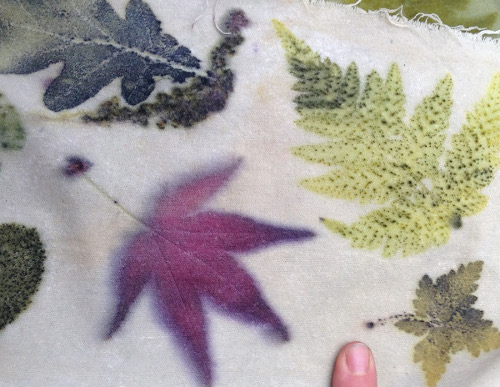 The clarity of the print with all its flaws is important in my art work but it is the element of the unknown that excites me. There are many factors to consider but as with most art forms preparation of the fabrics is essential, especially when using felted wool. Having the wool thoroughly wetted but not soggy is important. The mordant used to help fix the dye in the plant or external plant dyes added is usually Alum but there are many more ecologically-sound mordants available.
Thankfully the heavy metals used historically as colour modifiers or mordants are less often used these days. Look to industry for some 'greener' tannins and mordants, there are many in use that are proven user-friendly nowadays.
Proper note-keeping is essential, with digital photography or sketching (before and after) as an aid. Always label your buckets or basins as it is easy to forget what liquid is in each. Write down the process you use in steps as you go – don't be afraid to experiment – there are no hard-and-fast recipes. I am experimenting on a daily basis and use all the plants I grow here at Dalmally Railway Station, shunning the blousy, brassy blooms in favour of the welcome weeds.
I do regularly run workshops here at the station and with help from many WWOOFers over this last couple of years the restoration of the derelict station is now nearing completion. This means we can now offer accommodation for our workshops. I am planning a 5 day residential imprint dyeing workshop in May of next year in the stunning setting of Scotland's oldest oak forest in Strontian, Lochaber.
I love the way my immediate landscape can physically colour my art. With several breeds of sheep here at the station we have a good supply of both wool and fertiliser for the a more sustainable low-impact way of living and working.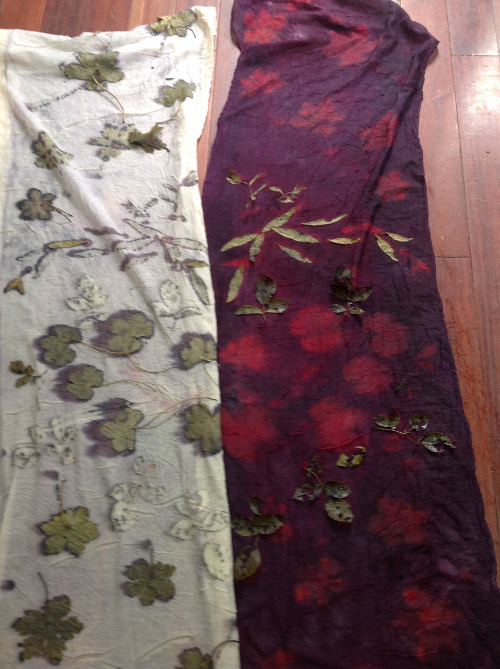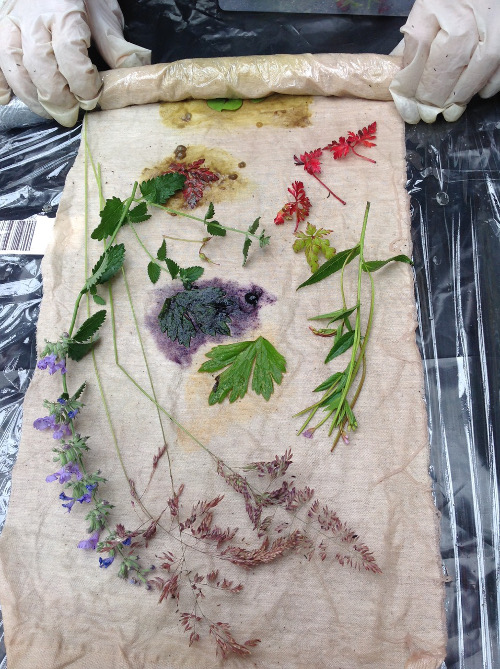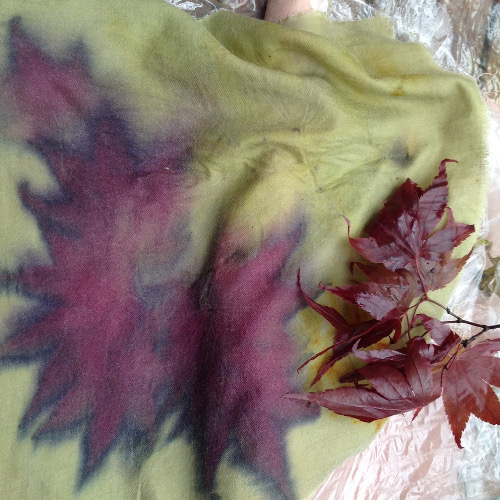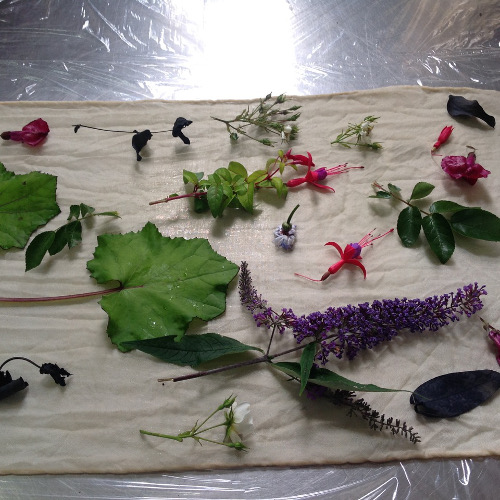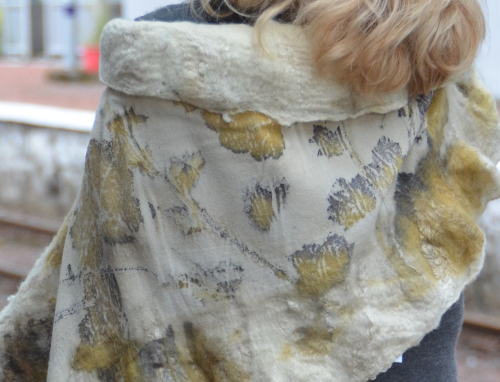 ---
The views expressed in our blog are those of the author and not necessarily lowimpact.org's
---
5 Comments
1

Erika September 13th, 2016

Hi I have been holding workshops at camps for thelast 25 years using chemical dyes I would really love to do your workshop and learn more about natural dyeing I also work with the dyers and batik workers in Africa .check out sanchoba sanctuary on FB ps love your workx

2

Liz Gaffney September 14th, 2016

Hi there , thank you for your question , yes i regularly do natural dyeing workshops but next year will see the first residential workshop in the stunning setting of the Scottish coastine http://www.ariundlecentre.co.uk . It will take place in mid May and i am presently working out the details. I can email you details, if you send me your email address. Sounds a great project you are working with .

Best Wishes

Liz

3

Joy Cherkaoui September 18th, 2016

I'd be really interested in the workshop too. I've done a wee bit of experimentation but would like to learn more.

4

Liz September 22nd, 2016

Hello Joy , thank you for your interest .I will email you information on the next workshop I will be having on this method . I am just back from teaching this skill in Iceland. It was wonderful to work with very different variables such as glacier water and tundra plants.
Leave a comment