Posted March 13th, 2022
Mutual Credit Services – keeping communities alive after COVID: Community groups & individuals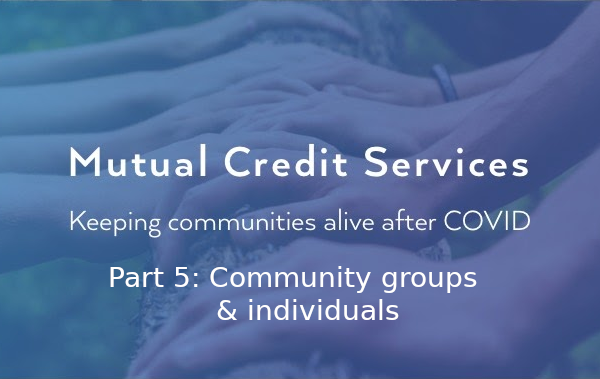 This is the fifth in a series of articles looking at the development of Mutual Credit Services (MCS), whose mission is to help build local mutual credit 'clubs' in the UK and overseas, and to link them together to form a global moneyless trading network – the 'Credit Commons'.
Here we're looking at community groups and individual consumers. We want to make all this information as accessible to a general audience as possible. Most people have no interest in code, apart from knowing what it can do.
At Lowimpact.org, we've been talking about the potential for mutual credit to bring about necessary, large-scale change for three or four years. Mutual credit is a tool that can help decentralise the economy, boost small businesses at the expense of multinational corporations, build community and shrink the power of banks. Together with associated ideas, it can form the basis for a new kind of economy.
Members of the Lowimpact.org co-op are involved with Mutual Credit Services. We're often asked about the current state of play, and so we've put together a series of 6 articles to explain what progress we've made.
Here's the list of articles:
5. Community groups and individuals
Neither did we have a clear offer for community groups, because we couldn't see how to generate circular financial flows between businesses and individuals – because in the West, individuals don't tend to be value generators – mostly selling days of labour and buying finished consumer goods. But so many trading connections end with individuals – because they're the customers of shops, including online shops – that they have to be included somehow.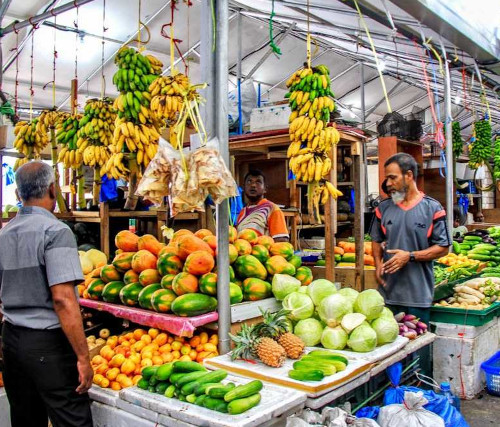 The next part of the jigsaw grew from correspondence with the Lewes Pound and Kendraio. Lewes Pound were asking Kendra if they'd write some software for a re-launch of their local currency. That prompted us to think about whether we could develop an offering for communities, including individuals, and we came up with the FREED / Trust Clubs model. In summary, small groups of individuals and households come together in communities to form little savings groups, offering short-term loans to members, and based on trust. These groups already exist in many parts of the world – see this interview:
These groups plug into their town networks, in which groups of businesses and traders also have accounts. Everything is managed by an app, individuals can add hard currency into their account when they have it, and operate within credit limits that gives members small amounts of short-term, interest-free credit that helps them get by in hard times without having to use predatory payday loan companies; plus it allows them to purchase from participating local businesses without the need for hard cash. This not only helps individuals, but builds community and supports local businesses.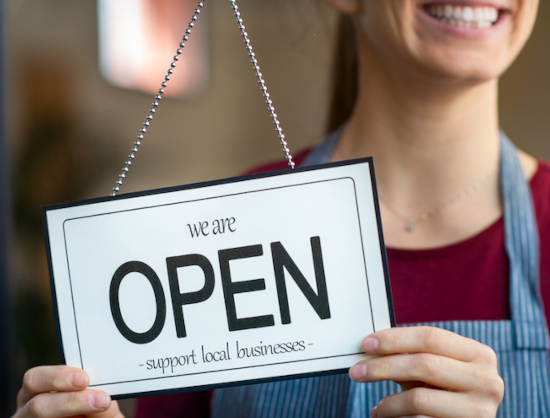 So now we have at least one model that we can offer to various groups: business-to-business networks; municipals and anchor institutions; and grassroots community networks, including individuals. All these models can interact with each other – connect up to bring network effects, greater participation and opportunity to trade. So a business-to-business network in an area where there's a municipal network or a community network will be able to interact and trade with them. There could be several of each kind of group in any given town, or there could be just one. It depends on circumstances and the desires of the members.
So if you have 3 networks within an area – one sponsored by the local authority, one by the local Chamber of Commerce and one by a grassroots community network – each of those networks might have its own way of 'playing chess' (so to speak), but they all make moves in the same way, so they can all play with each other; and they can all be members of the town network – and then the town plugs into the county network, and the county network plugs into the national network, and so on. Maybe some larger businesses will plug directly into a county network, and even bigger ones into the national network. But however they plug in, all businesses in any network can trade with each other seamlessly.
FREED: more information on mutual credit for community groups and individuals.
---
Next week: last in the series – increasing capacity, savings & investments, location and summary.
---
The views expressed in our blog are those of the author and not necessarily lowimpact.org's
---
Leave a comment