Posted December 2nd, 2015
Nanodairies gathering: for people keeping or looking to keep up to four cows
Information sharing event for people who keep from one to four dairy cows, and a training course for people who are planning to do this. Focussed uniquely on cows, not on goats or sheep. 25 & 26 February, 2016, at Monkton Wyld Court, Charmouth, Dorset.
Dairy cows can be very productive and keeping a small number remains a viable option in countries as diverse as Austria, Russia and India. In the UK, small-scale cow husbandry almost died out but is now experiencing a revival. However dairying requires a wide range of skills: information specific to small scale operations is thin on the ground; if you only have two or three cows to look after, learning by your mistakes over the years can be a slow and expensive process.
We have organized this event so that people already running a small-scale dairy can meet up and exchange information. It is also serves as a training course for people interested in starting up a small dairy, who will learn about different approaches, and hear about the rewards and the pitfalls from people with experience.
Accommodation and meals are provided at the venue. Reductions are available if you have been keeping dairy cows for more than one year. If you wish to book a place, or require further information please phone 01297 561359 or (preferably) email [email protected]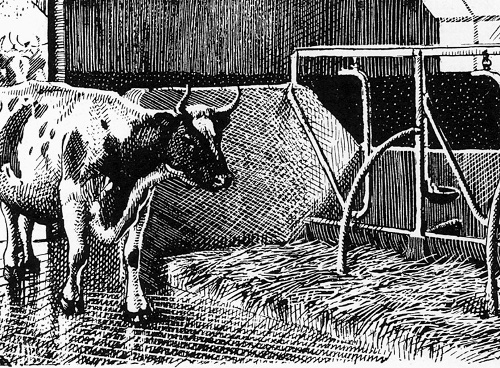 Programme
Thursday 25 February
Mornng
Introduction.
Field tour: grass management; haymaking.
Feeding cows. Followers.
Farmyard tour; buildings and fencing ; handling cows.
Milking cows — hand or machine.
Buying Cows.
Afternoon
Lactation cycle: dry cows, calving, milking, bulling, drying up.
Cow care and veterinary matters (with J.J. van Dijk,
of Coombefield vets): recognizing a healthy cow, hoof
management, mastitis, milk fever, minimizing antibiotics, etc
Friday 26 February
Morning
Recapitulation of day one and questions.
Marketing and Economics
Dairy lay out and equipment
Meeting hygiene regulations; raw or pasteurized milk?
Afternoon
Processing including pasteurization, yoghurt, butter, different
cheeses, ice cream etc;
Saturday 27 February
Basic cheese-making demonstration (please book in advance
as we can only accommodate limited numbers).
Every morning and evening
Tuition in hand-milking for novices.
Monkton Wyld Court
Monkton Wyld Court is a spacious former rectory built in 1843, now run as a rural guest house and conference and education centre. It is situated two miles from the Dorset coast, and four miles from Axminster railway station. There has been a dairy operation of three to six cows operating at Monkton Wyld Court at least since 1941, making it perhaps the oldest established dairy of its size in the UK. You can find out more about Monkton Wyld Court at http://monktonwyldcourt.co.uk/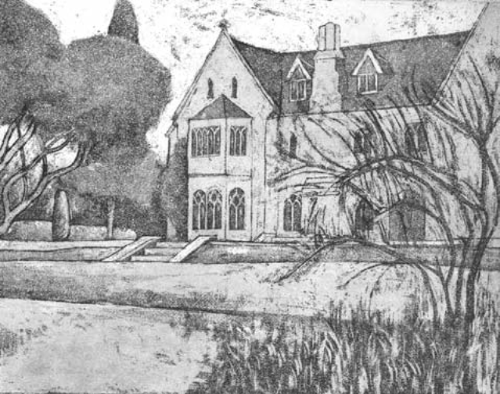 Prices
Attendance at the event is limited and already partially booked up. If you wish to book a place, or require further information please phone 01297 561359 or (preferaby) email [email protected]
Reductions are available if you have been keeping dairy cows for more than one year.
Attendance at the Nanodairy gathering 25-26 Feb 2016 (including lunches) £85
Attendance at cheesemaking demonstration 27 Feb (including lunch), £30
Two course evening meal £8
Bed and Breakfast (single-sex shared room) £25 per person per night
Bed and Breakfast (double room) £50 per room per night
Bed and Breakfast (single room) £35 per night
Camping (in February?) and camper vans £15 per night
Meals are vegetarian with an abundance of home produced dairy products. We can accommodate most dietary
requirements. There is a bar on the premises and our whey-fed home-reared pork sausages can be barbecued.
Transport
Monkton Wyld Court is less than half a mile from the A35, between Lyme Regis and Axminster. We have limited parking space in winter, so if you can come by public transport or share a vehicle that is much appreciated. The nearest train station is Axminster, on the Exeter to London Waterloo line. We will be picking people up from there at prearranged times.
The X53 Dorchester to Exeter and X31 Dorchester to Axminster buses drop you on the A35 at Raymond's Hill, just over a mile from Monkton Wyld Court.
---
The views expressed in our blog are those of the author and not necessarily lowimpact.org's
---
Leave a comment