Posted September 6th, 2018
The National Permaculture Convergence is heading for Hulme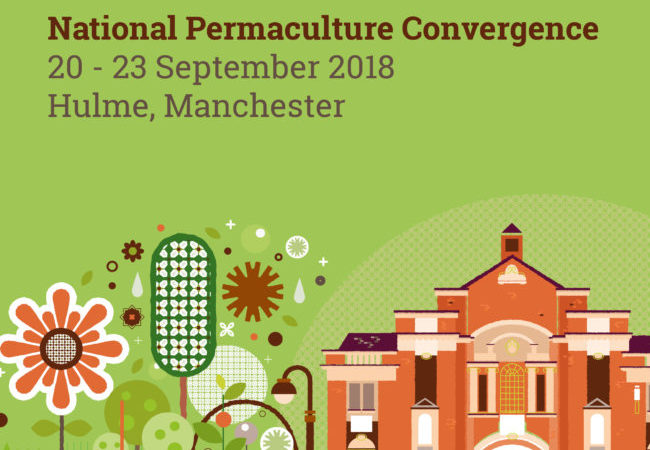 We hear from Permaculture Association's Dan Hurring about the 2018 National Permaculture Convergence, running 20-23 September in Hulme, Manchester. Will you be there?
---
The National Permaculture Convergence, organised by the Permaculture Association, will be taking place in Hulme, Manchester from 20 – 23 September. This year we're doing something quite different, bringing the convergence into a series of urban venues in Hulme, Manchester with different themed days. There will be something for everyone. Anyone is welcome, whatever your experience level of permaculture. The convergence is part of the European Day for Sustainable Communities.
The convergence is bursting with opportunities for learning, networking and demonstrating why permaculture is at the forefront in shaping a thriving future for everyone. The converging crises of our world and the great uncertainties of our time are calling us to step up. Permaculture represents a worldview that is holistic, positive and has wellbeing of all at its centre: Earth Care, People Care, Fair Shares.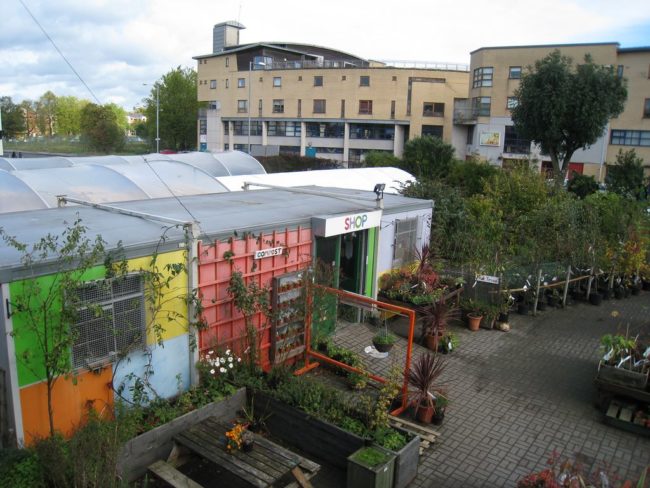 The convergence will explore the many ways permaculture is interacting with and influencing our world. We see this convergence as being about permaculture at the edges – where we cross-pollinate with other networks and take a lead in designing a better Britain. Where better to begin than in thriving Manchester? Let's use this convergence as an opportunity to bring forward the change we want to see in the world and build the networks we need to do this.
What is happening?
Visit the programme page for details of everything on offer.
The convergence is a coming together of several events this year, all taking place in Hulme, Manchester. This approach represents a significant area of work we are undertaking currently – to bring about a more diverse and accessible network and reach those that have been under-served by our previous activities. Permaculture convergences are open to all, no matter your knowledge, background or current situation. Please see our Diversity and Inclusivity Policy. As ever, children are welcome and there will be a full programme of activities for them over both Friday and Saturday. Tours will be designed with families in mind.
Thursday is Practitioners' Day, with two major meetings: the Educators' Meeting and the Thriving Communities Meeting. Friday is focused on Exploring our Edges, with a day-long open conference covering five streams exploring permaculture's pioneering role in society. Saturday is all about Permaculture in Practice, with sessions and workshops hosted by Hulme Community Garden Centre. Sunday is a more relaxed affair, with a leisurely breakfast providing opportunities for catching up with people. You can then tour local projects, arranged in collaboration with Sow the City.
How do I get involved?
You can find full details of how to get involved here on our website, with tickets available to book here. You can also keep up to date with NPC news here on Facebook. Discounted day tickets are available to local residents. We also have a limited number of bursaries for those on very low incomes and those of BAME resident in or around Manchester. Please contact us to apply. We hope to see you there!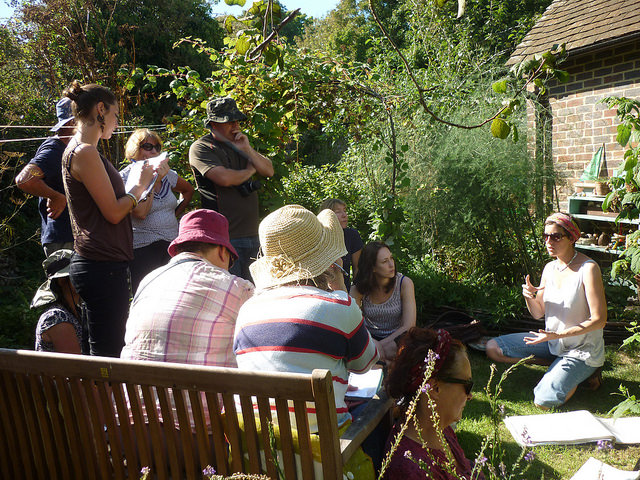 ---
You can learn more about permaculture in our dedicated Lowimpact.org topic introduction. Find it here.
---
The views expressed in our blog are those of the author and not necessarily lowimpact.org's
---
1 Comment
1

potteryroad September 6th, 2018

Looking forward to the Convergence. I've helped to get permaculture co-originator David Holmgren there [by digital means] and with Jo Barker, all three of us will be unveiling RetroSuburbia – Holmgren's recent "low impact" manual for resilient households. David's talk on Friday morning and Ian Lillington and Jo Barker at 2pm Friday 21st: "RetroSuburbia: a practical application for northern Europe"
Leave a comment