Posted January 10th, 2022
The return of local, natural fabrics and low-impact clothing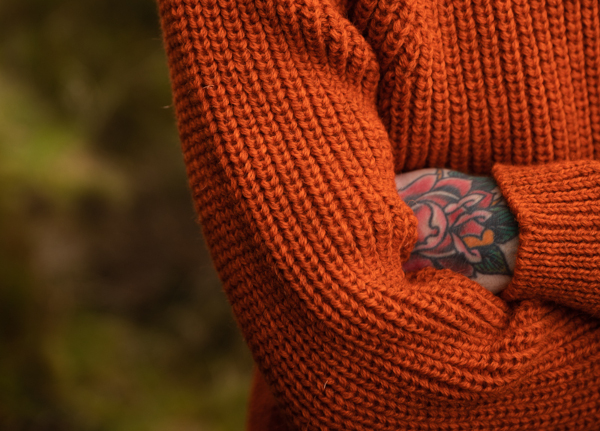 A recent surge in small ethical brands marks a new wave of a textile economy with a lower impact on the earth. Below are ten places you can find UK-made low impact goods.
Rejecting fast fashion
Many people give some consideration to where their food comes from, but progress in ethical textiles has lagged behind. Recent generations have grown up with a boom in cheap 'fast fashion' enabled by exploitative labour conditions in the global South and the proliferation of synthetic fabrics such as polyester, acrylic and nylon.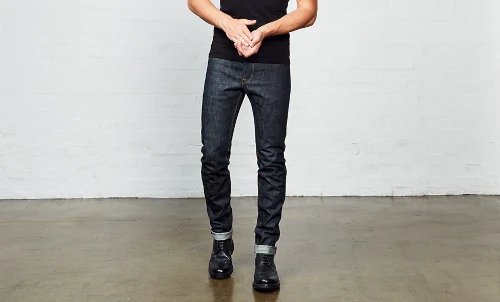 But now, following a trend towards waste-free and plastic-free lifestyles, many people are turning away from fast fashion. Big brands are trying hard to ride that wave by introducing new 'eco' or 'conscious' ranges of clothing, but ultimately they remain wedded to enormous scales of operation that are far from sustainable.
This has made some room for small or micro brands to emerge to meet the growing demand for natural clothing and accessories. They are rekindling traditional crafts, experimenting with cooperative production and gradually building a new localised economy. At the same time as producing and selling they are educating consumers about the impact of our wardrobes, where our clothes come from and how we can care for and mend items ourselves.
Remembering traditional materials
Despite the high promises of synthetic fabrics and their technical abilities, more people are finding them to be lesser imitations of traditional natural fibres such as linen, hemp and wool. For example, the Cornish coastal boutique Oaken says:
'Our roots are deeply embedded in the sailing community where the extreme nature of exploring the ocean has led to huge advances in technical clothing but where many of the people who live this lifestyle still hold strongly to the timeless nature of what they do… to traditional materials and their unwavering ability to keep us warm, dry, safe and to be infinitely repaired… vessels and clothing alike.'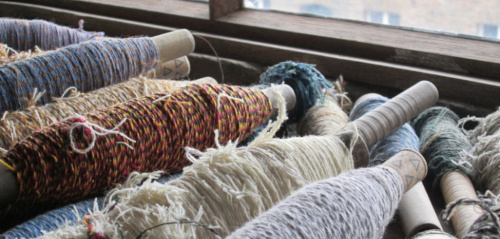 Switching synthetic clothes for natural fabrics could lower the impact of your wardrobe, but there are other factors to consider too. For instance, if natural fibres have been heavily treated with synthetic dyes they can still release microplastics into our water systems and they can't necessarily be considered biodegradable.
Alternatively we can embrace the beauty of natural shades. At Wandle Eco Textiles you can filter your search to show 'undyed' gifts and accessories, in creams and flaxen shades through to browns, greys and black.
Here are just ten stores doing things differently and there are many more, please share others in the comments:
Gifts and accessories made in the UK using natural materials.
Herdwear
Sustainable knitwear coloured with plant-based natural dyes such as madder and weld. Based in North West England they use local Bluefaced Leicester wool which has properties similar to merino.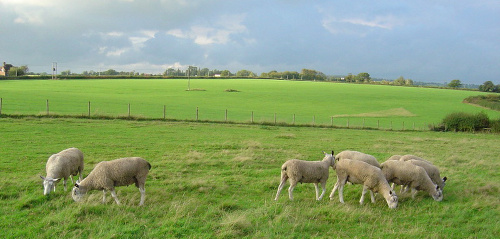 Jeans made in Wales using nettle and cotton denim.
A social enterprise producing clothing made in London. They work with charity partners to employ women facing barriers to work, and they pay a London Living Wage.
Scarves and blankets made with local regeneratively farmed wool. The majority of the production is set within a 15 mile radius of Bristol.
100% British Wool jumpers made in the UK.
Two friends set out to support the manufacturing trade in their home town Hebden Bridge. They sell trousers, shirts, socks, hats and more, all 'made right here'.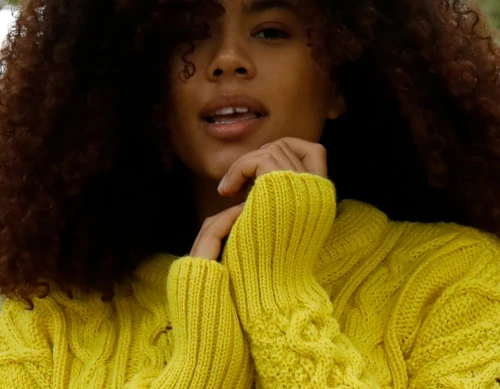 Handmade and sustainably produced clothing and objects.
A social enterprise making clothes in the UK with an emphasis on affordability.
Hand woven tweeds and caps. They aim to make Sussex Tweed self-sufficient with as small a carbon footprint as possible.
---
The views expressed in our blog are those of the author and not necessarily lowimpact.org's
---
1 Comment
1

Jenny January 13th, 2022

Thanks Dave, I think you are absolutely right with your comment. It's something I think about a lot, knowing the majority of people feel squeezed financially. I used to buy cheaper clothing but I've gradually come around to buying better and buying far less often, much more satisfying! I think there's a lot more work to be done to find ways for ethical food and clothing projects to become more accessible eg through sliding scales of prices and local discounts etc. Plenty of food for thought.
Leave a comment