Posted July 15th, 2017
SuperHomes: free open-house events for you to have a look at homes with renewable and energy-saving technologies
This year marks the 10th year of SuperHomes, the innovative and multi-award winning national network of over 200 homes which have all reduced their carbon footprint by a minimum of 60%. There's a record 100 free Open House events occurring across all parts of UK. Visit www.superhomes.org.uk to find out more.
Since 2007 SuperHomes has been at the forefront of domestic eco-retrofit and the network continues to lead the way in carbon conscious renovation. To date, 222 homeowners have all transformed their properties through environmentally minded renovation resulting in lower energy bills, smaller carbon footprints and a huge increase in comfort levels.
SuperHomes include all types of houses, ranging from Grade II listed 16th Century ironstone properties to 1990's build ex-council houses; from 6 bed Victorian mansions to 1940 terraces; from idyllic ecolodge retreats in rural Snowdonia to single story flats in the heart of London.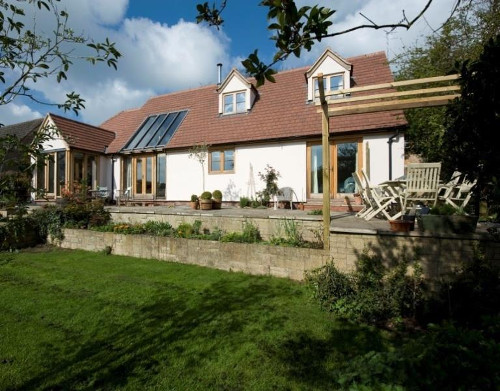 The technology found within and around the properties is innovative and market leading and our SuperHomes offer exceptional, and often unique, examples of green technologies found within the UK. In addition to the more mature aspects of green renovation such as external wall insulation, solar PV panels and heat pumps, our houses boast a variety of cutting edge technologies such as Mechanical Ventilation Heat Recovery (MVHR) systems, green roofs, biomass boilers, and even whole house airtight membranes. SuperHomes are pioneers in renewable technology and energy efficiency, our most recent addition (SuperHome #222) is carbon neutral!
The free Open House events occur every September to inspire visitors to make their homes greener and more sustainable. The SuperHome owners provide honest and detailed accounts of their renovation stories and offer invaluable advice and guidance for anyone wanting to follow in their footsteps.
The current, post-Green Deal, climate, with lowered green incentives and a distinct lack of interest from subsequent governments has seen the focus on eco-retrofit waver. Yet the refurbishment of our homes and buildings is one of the greatest challenges we face to reducing carbon emissions and tackling climate change. SuperHomes harnesses the enthusiasm of our energy saving pioneers to stimulate community-led renovation.
Founder of the project (and owner of SuperHome #42), John Doggart, said:
"Thousands of people attend our SuperHomes each year and visitors typically go on to invest over £4000 on energy improvements. This is a fantastic way of helping people to improve their comfort and fuel bills whilst making a vital impact on reducing climate change. Go visit one of the properties and see for yourself"
To help SuperHomes celebrate this astounding anniversary we've partnered with the Ecology Building Society who are supporting this year's September openings. Ecology, a pioneering financial mutual, is dedicated to improving the environment by supporting and promoting ecological building practices and sustainable communities. They achieve this by providing mortgages for environmental improvements and energy efficient renovations and self-builds for individuals, charities and sustainable businesses as well as supporting affordable and community-led housing.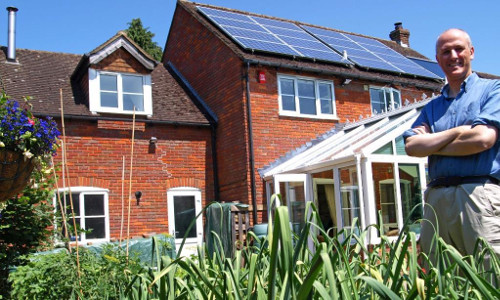 SuperHomes and Ecology have overlapping visions. We both are appalled by how much energy is wasted by houses across the UK; we both know that properties can be converted and renovated with respect for the environment, and with comfort and affordability in mind; and, most importantly, we both want to spread the message of eco-retrofit and inspire others to reduce their carbon footprint. We are very proud of this partnership and hope that it is the beginning of a longstanding collaboration between SuperHomes and Ecology. As the bulk of political attention is likely to focus on Brexit for the foreseeable future, we believe that building strong partnerships with like-minded organisations is crucial to influencing policy and shaping the future of environmental renovation.
SuperHome Open Days occur throughout the year with a co-ordinated national event throughout September. Most of our openings coincide with Heritage Open Days (7-10 th September) and London Open House (16/17 th September). Visit our website to find out more www.superhomes.org.uk.
---
The views expressed in our blog are those of the author and not necessarily lowimpact.org's
---
Leave a comment