Posted April 11th, 2017
Two things you can do to help stop the encroachment of GM crops into the UK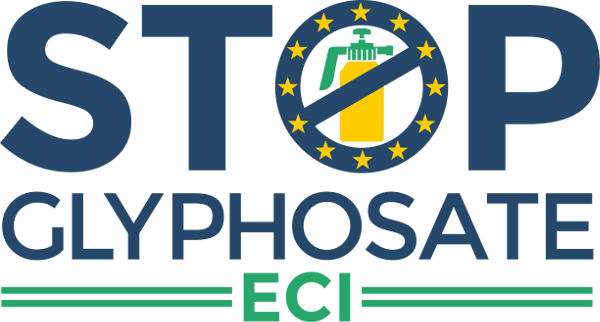 Glyphosate is the key ingredient in Monsanto's 'Roundup', the product that farmers have to buy to apply to the genetically-modified crops that they've bought from Monsanto. Half of Monsanto's profits come from Roundup sales.
Glyphosate has been judged by the World Health Organisation to be 'probably carcinogenic' – but the European Food Safety Authority, heavily influenced by agribusiness corporations' 'research', says it's safe. Quite a difference!
Roundup kills weeds but not the crops that have been genetically modified to withstand the application of the chemical herbicide. So this means there is lots of glyphosate on GM food. But of course, the weeds soon get resistant, resulting in superweeds – which then require a cocktail of chemicals, still including Roundup but mixed with even heavier stuff, like Agent Orange components. (Agent Orange was used in the Vietnam war to destroy rainforest cover used by the Vietnamese resistance. In Vietnam, babies are still being born deformed from the effects).
Corporate Europe Observatory

A European Citizens' Initiative with a million signatures will require the European Parliament to debate whether glyphosate should be relicensed in the EU or not and to demand a response from the Commission.
The direction the EU goes in will undoubtedly influence the situation in the UK.
With Brexit,
– we're still in the EU for 2 years anyway
– the UK will at first fix EU decisions into UK law
and
– the EU position will influence any later revision.
NB: the UK has strong, high level pro-GM forces.
Unlike the European Citizens Initiative on ISDS in TTIP, which the Commission refused, so that even with 2 1/2 million signatures that ECI was never 'official', this ECI proposal has been accepted by the Commission.
Now 1 million signatures are required, on a member state quota basis.
500 000 signatures have already been collected. We can do it!
This is what we're up against, but it's possible to beat them!
Please sign and distribute this as widely as possible. A group of organistions are promoting this. This is the petition on Corporate Europe Observatory's site.
https://corporateeurope.org/stopglyphosate
GM Freeze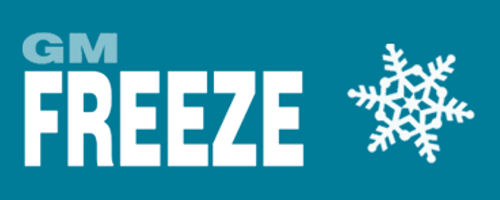 US agribusiness, with its attempts to get GM into Europe, was the strongest business lobby pushing for TTIP.  It's that big a deal.
GM planting involves heavy pesticide use (especially Roundup – 'probably carcinogenic'). The seeds are genetically modified to withstand the pesticide which kills the weeds – so the crops are in fact heavily sprayed. But then the weeds become 'superweeds', resistant to the herbicide, and an even more toxic cocktail of chemicals is required – all boosting the profits of agribusiness. There is also the unavoidable cross-pollination with non-GM crops, for which those marketing GM seeds take no responsibility and are not required to do so in law.
The relationship to the trade agenda now is that we will be in the CETA (Canada/EU agreement), the 'US gateway', for some years, a US/UK deal seems to be a top priority for the UK government, and with Trump concurrently determined to revise NAFTA (North American Free Trade Agreement – US, Canada and Mexico), we could be pulled into that – i.e. could it become the North Atlantic Free Trade Agreement? The US and Canada grow GM crops on a broad scale, while Mexico resists.
With a strongly pro-GM UK government anyway, all this indicates a lot of pressure for the entry of GM food in an independent UK, as well as for a loosening of restrictions on growing GM products here. Already almost all of the animal products from supermarkets that we are eating are from GM fed animals.
Who is acting against this? Who is keeping up with developments, informing the public, keeping on to the bureaucracies and politicians, responding to official 'consultations' with soundly-researched information, campaigning – including pressuring supermarkets to reveal the GM content of their products and to change their GM policies?
One organisation with a good track record is the umbrella organisation for GM campaigning, GM Freeze.
An organisation like GM Freeze runs on grants, but the grants process can take a while, whereas e.g. responses to consultations often have to be produced within a short time frame.
If you can manage a small direct debit to help keep GM Freeze's activity against GM going, that would be very useful.
I value the newsletter that they send me because I wouldn't know what is happening in GM in this country and elsewhere if I didn't receive that. I certainly don't get the information from the media. The first thing is to be informed.
You can view the newsletter online at www.gmfreexw.org/thinice, to see what I'm talking about.
To put in some money, once or regularly, the site is www.gmfreeze. Hit 'join us' for this form
http://www.gmfreeze.org/site_media/uploads/2017_supporter_joining_form_updated.pdf
I hope you can give this some consideration and support GM Freeze.
---
The views expressed in our blog are those of the author and not necessarily lowimpact.org's
---
4 Comments
1

Chris Gander April 11th, 2017

Gmfreeze is not available here – in Spain! Hmm, wonder why

2

Chris Gander April 11th, 2017

Ah, the link doesn't work, can get it if I go direct. sorry!

3

linda April 11th, 2017

Because that maize doesnt grow in the UK climate – thats my understanding

There are crop trials going on here eg gm potato – see GM Freeze newletter

4

Dave Darby April 12th, 2017

Fixed the link, sorry
Leave a comment