Posted August 4th, 2021
Want to work for a great veg box scheme in the south of England?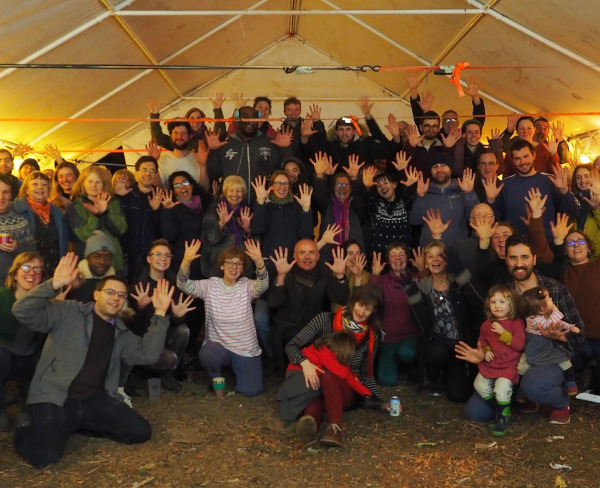 Want to work for a great veg box scheme in the south of England? Actually it's our veg box scheme. And it's a bag not a a box. Each week we get a bag full of organic fruit and veg from Sutton Community Farm. If you live in south London, I really recommend them. Lovely delivery people, and the quality of the food is really noticeable. Plus we're helping support a community-based business, swimming against the corporate tide.
Over to Alice at Sutton Community Farm for more details on the vacancy;
---
Job Title: VegBox Logistics Coordinator
Start Date: As soon as possible (September 2021)
Hours: Full-time, Monday – Friday (37.5 hours). Early start required on Monday mornings.
Salary: £25,000
Location: Sutton Community Farm, SM6 0SH, with option for some home working
We are recruiting for a new VegBox Logistics Coordinator. We are looking for someone who is passionate about efficient logistics and amazing customer service, is highly organised and will bring a can-do, proactive attitude to the team. This is a great opportunity to join a thriving community business, with opportunities to lead high impact projects which you are interested in, such as making our VegBox accessible to lower income households, transitioning to electric delivery vehicles, or improving the sustainability of our packaging.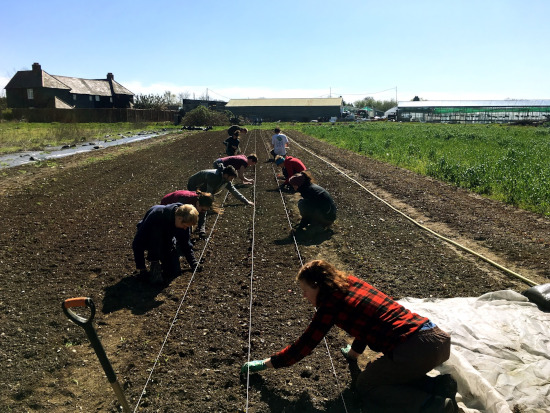 Our Farm
Sutton Community Farm (SCF) is a community-owned, seven acre farm on the edges of South London. Our aim is to increase access to fresh, healthy and sustainably grown food and be a shared space for the community to cultivate skills. Since starting in 2010 we have engaged with a wide variety of organisations and have established a strong reputation in the community food sector. At the core of our enterprise is horticultural production for our VegBox delivery service for c.450 weekly customers. The farm has a turnover of approximately £800,000, employs 11 farm and office staff, plus a number of drivers, and works with a large community of volunteers, members and visitors. Please visit our website for more information: www.suttoncommunityfarm.org.uk and read our recent impact report.
The Role
The VegBox Logistics Coordinator is responsible for ensuring the successful weekly distribution of 450+ VegBoxes to customers. This includes administration of customer orders and related documents, preparing for the packing of fresh produce and managing the delivery of VegBoxes to homes and pick-up points. They are also responsible for customer service, management of packaging stock. This role involves working closely together with the Sales and Communications Coordinator, Packing Manager and Farm Business Manager to coordinate all aspects of the VegBox scheme at SCF, which includes working on longer-term operational and business strategy.
Diversity matters to all of us at Sutton Community Farm. We have a working environment where we value and respect every individual's unique contribution. Diversity helps us identify where change is needed and what is required to promote equity as well as reflect the concerns of our community. We are committed to equality of opportunity and welcome applications from individuals, regardless of age, gender, ethnicity, disability, sexual orientation, gender identity, socio-economic background, religion and/or belief. You can find out more by reading our Equal Opportunities Policy.
Benefits
Staff discount on produce and products
Pension contribution
Personal training budget

Cycle to work scheme
Some opportunity for home working
Some opportunity for flexible or part time hours, within the operational requirements of the farm
How to apply
To apply, please complete the application form by midnight on Sunday 15th August. If you have any questions about the role or the application process, please contact Sarah Gobind Cook at [email protected]
Application Form
The application form is a google form, to make it easy for us to review applications anonymously. You will not be able to save progress halfway through. We suggest you write your answers in a separate document and copy and paste them in when you are ready to submit. The questions are as follows:
Please choose 3 positions you have held which are most relevant to this role, and provide details of them: Role title and organisation, start date, end date and details of your responsibilities and achievements (max 250 words per role)
Please tell us why you are interested in the position of VegBox Logistics Coordinator and why you would succeed in this role (max 250 words)
What skills have you learnt in previous roles or education which will help you succeed in this role? (max 250 words)
A customer calls to say their VegBox hasn't been delivered. What do you do? (max 150 words)
It's Thursday afternoon the drivers are out delivering our VegBoxes and the phone rings. One of our van has broken down in Croydon and there are 10 more VegBoxes to deliver. What do you do? (max 150 words)
Timeline
Deadline for applications – Midnight, Sunday 15th August
1st round telephone interviews – Thursday 19th & Friday 20th August (midday – 5pm both days)
Face to face or zoom interviews – Thursday 26th and Friday 27th August (all day)
Start date: As soon as possible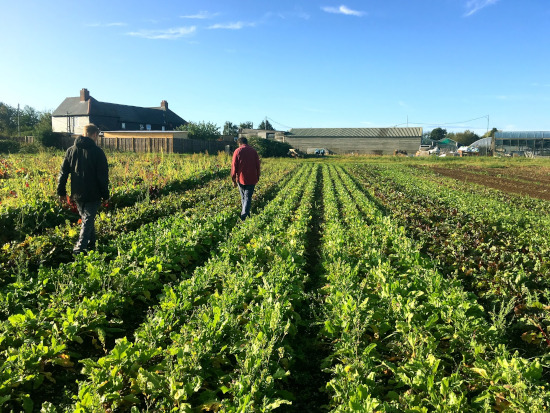 Job Description and Person Specification
Job Title
VegBox Logistics Coordinator

Reporting To
Farm Business Manager

Job Purpose
The VegBox Logistics Coordinator is responsible for ensuring the successful weekly distribution of 450+ VegBoxes to customers. This includes administration of customer orders and related documents, printing paperwork and managing the delivery of VegBoxes to homes and pick-up points. They are also responsible for customer service and buying packaging and other business supplies. This role involves working closely together with the VegBox Sales and Communications Coordinator, Packing Manager and Farm Business Manager to coordinate all aspects of the VegBox scheme at SCF, which includes working on longer-term operational and business strategy and projects to improve our service and impact.

Key Accountabilities
Customer Ordering and Administration

Weekly processing and administration of customer orders – including billing, refunds and amendments (spreadsheet based activity).
Printing of packing guidance sheets, customer labels and other resources to enable VegBox packing process.
Working with the website back end to ensure functioning of the customer interface. Working with the web developer to resolve issues and foster a culture of continuous improvement.

Customer Service

Full customer service management; answering queries via phone and email and dealing with complaints and issues as they arise.
Weekly and monthly tracking of customer service metrics and feeding back to the packing and growing teams.

VegBox Delivery Logistics

Using software to plan weekly routes for drivers, taking into account driver availability and individual needs.
Printing of run sheets, adding any last minute changes or extra/ad hoc information.
Liaising with contracted drivers, and line management of employed drivers, maintaining good communications, resolving matters arising and coordinating the recruitment of drivers as and when needed.
Liaise with pick-up points, build relationships and work with the Sales and Communications Coordinator to launch new pick-up points as strategic opportunities arise.
Liaise with customers by telephone and email on matters relating to delivery, and be 'on call' for drivers until all deliveries are completed.
Regular maintenance checks of the farm vehicles and organisation of regular vehicle service, MOT and insurance.

Systems and Processes

Adequately resource the needs of the VegBox scheme by carrying out regular stock takes and ordering for packaging and office supplies.
Work with the rest of the team to critically analyse systems and processes looking for efficiencies and improvements, in particular to position the VegBox scheme for future growth.
Capture and analyse data on customer service, cost of delivery and other key metrics to input into strategy, sales and cost management efforts.

Working as a Team

Participate in regular team meetings.
Work with colleagues to ensure SCF remains a thriving community farm.
Assist with occasional events such as the Harvest Festival.

Key Interfaces

Sales and Communications Coordinator
VegBox Packing Managers
Contracted and employed drivers
VegBox customers
Farm Business Manager
Other SCF staff
Farm community of volunteers and members
Suppliers
Pick-up point contacts

Person Specification
Knowledge
Essential

Knowledge of logistics and/or administrative systems and processes.

Desirable

Familiarity with VegBox scheme model
Familiarity with basic vehicle maintenance
Understanding of and commitment to sustainable food systems

Skills
Essential

Strong IT skills, including proficient working with Excel spreadsheets.
Highly organised, good time management skills, able to work to deadlines.
Excellent communication and people skills.
Problem-solving – ability to resolve issues logically and calmly.
Strong team player.
Excellent written and verbal communication skills.
Data analysis.

Desirable

Familiarity with Google Drive and WordPress website operating system.
Familiarity with routing software.

Experience
Essential

Administrative and/or operational experience in a fast moving business
People management of some kind

Desirable

Experience of logistics and delivery operations in a food business – consistently delivering a high quality product.
Experience of working in a VegBox scheme, or similar retail environment.

Additional
Essential

Eligible to work in the UK.
Occasional weekend / bank holiday working is required

Desirable

Local knowledge of Sutton and surrounding areas
Clean UK driving license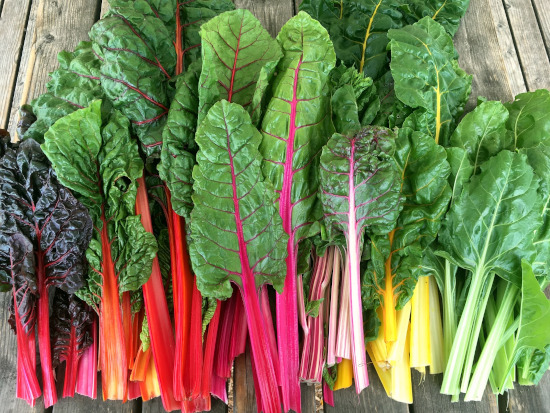 ---
The views expressed in our blog are those of the author and not necessarily lowimpact.org's
---
Leave a comment