Posted June 3rd, 2020
Water For Rojava international solidarity fund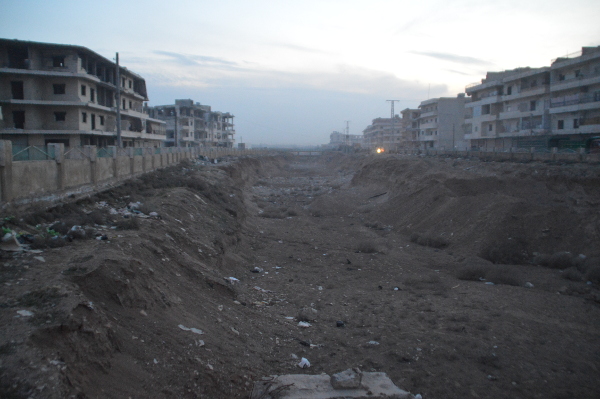 Dave Darby shares news of a crowdfunding campaign launched by the Solidarity Economy Association to rebuild vital water infrastructure in North and East Syria.
The Water for Rojava campaign aims to raise the sum of £100,000, aiding efforts to rebuild vital water infrastructure in North and East Syria. Below they share more about what the campaign involves and why it's needed. You can also read a previous post of mine to learn more about what's happening in Rojava.
---
The fund will help women's co-operatives and democratic local municipalities in Rojava with projects like repairing infrastructure damaged by bombings, digging wells and building water pumps for refugee camps, as well as funding long-term projects like co-operative farm irrigation systems and river cleaning initiatives. Despite the ongoing war, people in Rojava are still living cooperatively, rebuilding their lives, their ecology and their economy.
What will the fund do?
The fund will support women's co-operatives and projects of the local municipalities, as well as repair work to systems damaged by bombings and attacks, to be identified and chosen by the local civil society organisations and co-operatives coordinating the work on the ground.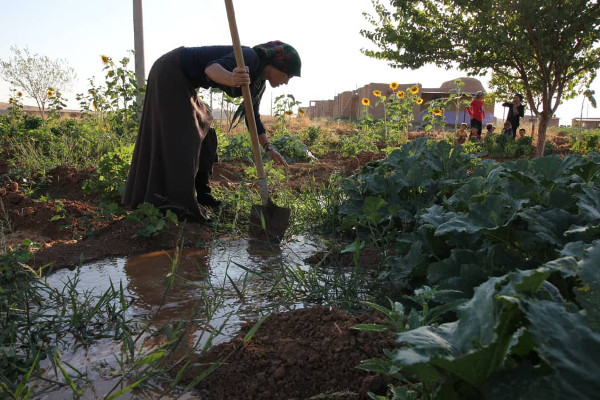 Potential projects funded will include:
Civil water treatment works by the Hasakeh/Jazeera region local authorities
Supporting water and hygiene related aspects of the emergency response for Internally Displaced Persons and their hosting communities
Co-operative agriculture and irrigation projects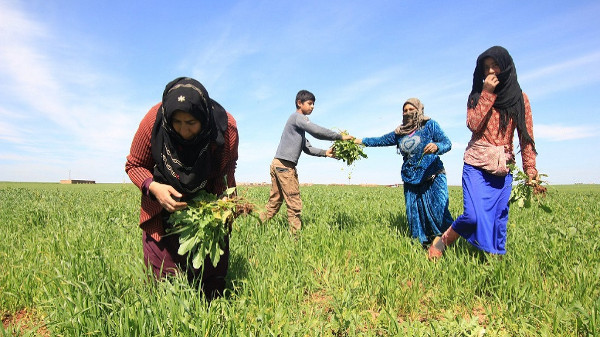 Why is it needed?
Within the wider context of the the Syrian Civil War, the region of Rojava in North and East Syria has built a highly democratic society, foregrounding gender equality, ethnic and religious pluralism, and ecology, under incredibly hostile circumstances.
"What has been created in Rojava is a society – a system based on a grass-roots democratic, ecological and women's liberation paradigm, in which all the different ethnic and religious communities can live together on their own terms, through autonomy, self-determination, and equality."
Dilar Dirk – Kurdish researcher/ women's activist
In light of continued attacks by Turkey the people of Rojava need our help. Bombardments targeting basic water and power infrastructure are still ongoing, continuing from the military invasion into Syria at the end of last year. This is despite the coronavirus pandemic, when sanitation is more crucial even than under normal conditions.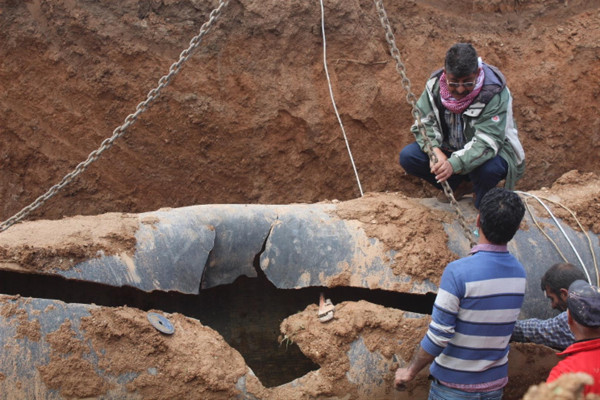 Local reports also suggest the water level of the Euphrates river has decreased by 60% in the past two weeks, due to damns in Turkey reducing the flow of the river
450,000 people are without drinking water
In the affected area lie five large towns, two refugee camps, and many hospitals
The Alouk water station was one of the first targets of Turkeys' invasion of Syria October 2019, and has been repeatedly attacked whenever attempts to repair it have been made, evidence that this is a deliberate act to destroy the basic infrastructure supporting the life of the population, forcing the population to flee. Rojava is a Kurdish majority region and widespread reports suggest the aim of Turkey is to ethnically cleans Kurds from the region.
"In 2015 Turkey started to use water as a weapon against Rojava. It started to cut the water on the rivers which flow from Turkey to Rojava, through the dams. In the last two months, the situation became much more dramatic when the coronavirus came. Water should not be a weapon – water should be a tool for peace."
Ercan Ayboga – Save The Tigris Campaign
Who is involved?
This is a joint project between Cooperation in Mesopotamia, Un Ponte Per (A Bridge to), Heyva Sor UK (Kurdish Red Cross),Save The Tigris, and others. Co-operation in Mesopotamia is a project by the Solidarity Economy Association, a not-for-profit, multi-stakeholder co-operative working to support the growth of the solidarity economy movement.
How will it work?
As part of the campaign, the project partners are:
Asking people to use the hashtags #Water4Rojava and #WaterIsLife
Calling for people to put on fundraising events with their organisations, workplaces, campaign groups and union branches
Asking supporters to put in a donation, however small, via their Crowdfunder page.
Importantly, this project is match-funded £1 for every £1 donated up to £50,000. This means that only £50,000 needs to be raised in order to reach the £100,000 target.
To support the campaign please visit: www.crowdfunder.co.uk/water-for-rojava
---
The views expressed in our blog are those of the author and not necessarily lowimpact.org's
---
Leave a comment