Posted September 18th, 2018
Want better food for all? The Good Food Good Farming march is for you.
The Landworkers' Alliance are joining with others to call for an Agriculture Bill that provides access to healthy sustainable food for all. Join them on Sunday 14 October as they head to Westminster for the Good Food Good Farming March. Jyoti Fernandes tells us more about how you can get involved.
Why now?
The Good Food March is being organised at this critical time in response to the first draft of the Agriculture Bill. Throughout October the Agriculture Bill will be debated in Westminster and will be finalised at the end of 2018. The final Agriculture Bill will impact what happens to our food and farming system in the UK for the next 50 years. It is crucial that our calls for a better food system are heard by to those negotiating our future.
As we leave the European Common Agricultural Policy, the UK agriculture bill will determine the future of our food system for the next 50 years or more. If you want that food system to support farmers to produce environmentally friendly, healthy, affordable food for everyone, please join us.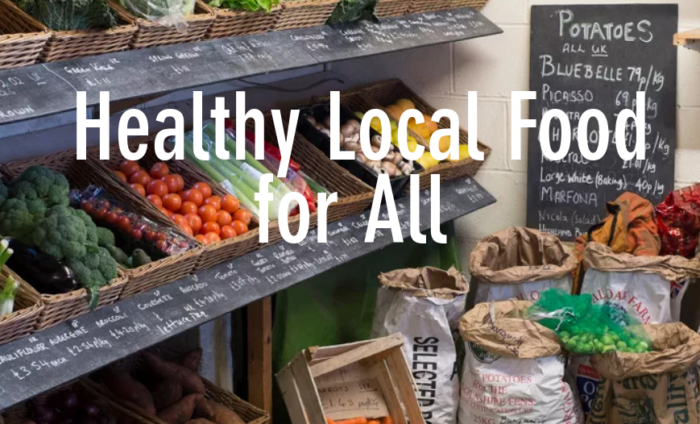 What for?
We believe that instead of the current unfair subsidy system our new Agriculture Bill should support Good Food and Farming. We are calling for:
Communities to have access to local, affordable, healthy food
Farming that protects soils, the climate and biodiversity
A new generation of environmental farmers producing local food
High animal welfare standards
Ending the use of agro-toxins
No to GMOs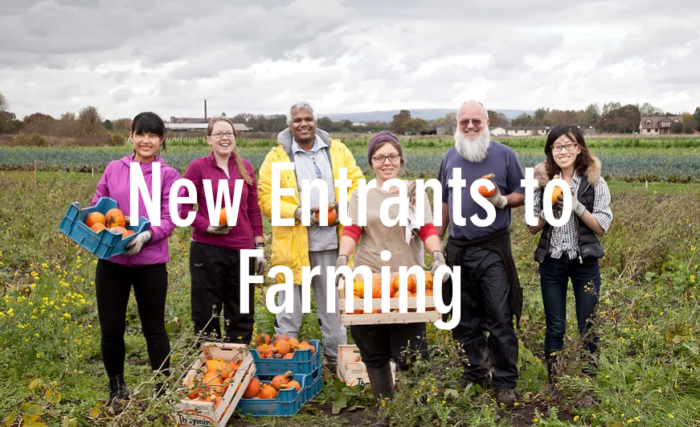 How do I get involved?
The march will meet at 11.30am on Sunday 14 October at Parliament Square Westminster, London, SW1P 3JX. The march will proceed along a direct route to the Bargehouse Gallery in South Bank (Oxo Tower Wharf, Barge House St, London SE1 9PH). The march will end at the Bargehouse Gallery where the international 'We Feed the World' exhibition is running. The exhibition is a global photography initiative capturing the triumphs and tribulations of 50 farming communities across six continents, including the stories of UK based farmers. All afternoon you can learn about how we can all organise for a better food system and, as far a lunch goes, there will be a 'disco soup' lunch so bring ingredients to contribute to the pot!
Who else will be there?
Alongside the Landworkers' Alliance, the Gaia Foundation, Sustain, Common Ground and the UK Community Supported Agriculture network are just some of the groups taking part in the campaign. You can contact the team and learn more about getting involved here.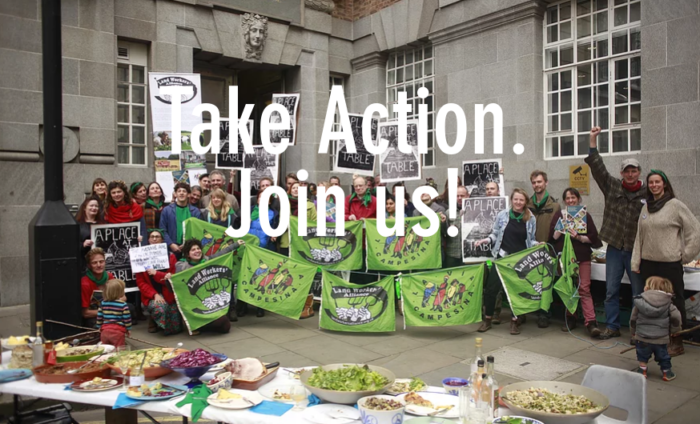 ---
The views expressed in our blog are those of the author and not necessarily lowimpact.org's
---
Leave a comment