Posted September 11th, 2022
Join 'Way Out Economics' for a new economic system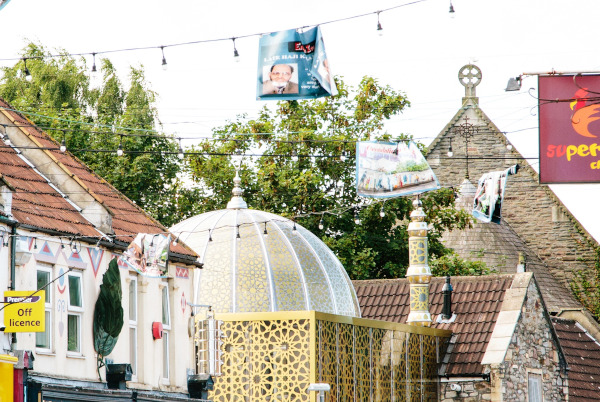 Friends of ours, Bristol Pay and the Credit Commons Society have joined forces to organise 'Way Out Economics' – a gathering of practitioners, thought leaders and funders focused on nurturing a new economic system. The event will be hybrid, with the 'in real life' element taking place in Bristol.

The day will be split into sections, covering different ways to trade, different understandings of value, different forms of organisation and ownership and different ways to change thinking. Each section will have a few provocations, followed by open space discussions. The final section of the day will be an open space clinic to provide practical support and feedback to people facing challenges on their projects.

For Bristol attendees, the day ends with a party to celebrate of the tenth anniversary of Bristol Pound's launch.

There lots of ways to participate, including online or having access to the recordings of sessions – and there are free ticket options if cost is a big problem for you.

Note: if you wish to be considered for a provocation or clinic, complete your registration and profile by 19th September!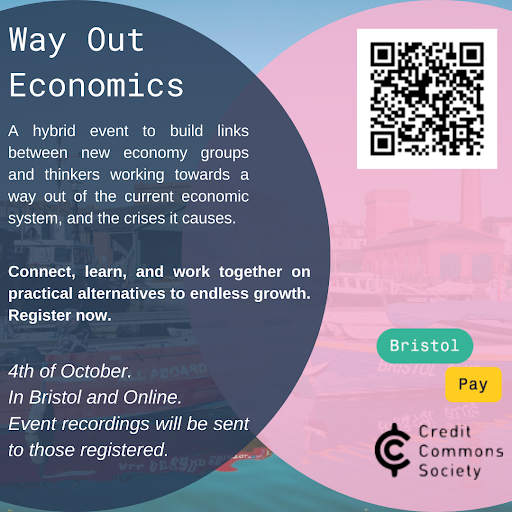 Date
Tuesday 4 October 2022 9:30 AM – 6:30 PM (UTC+01)
Location
St Anne's House
St Anne's Road, Brislington, Bristol, BS4 4AB
Throughout the day we will be covering a number of themes, from alternative money, ownership and capital to changing the way people think about the economy and their place in it.
The event will be run just as differently – we will have provocations, not presentations, and open spaces, not panel discussions. We want to take ownership of the way we do things in the economy, and we can start by having a conference that lets its participants take ownership of it.
We want this event to be the launchpad for lots of great new collaborations and practice – the time to act on the challenges facing our society is now, and it's time to start putting new economic thinking into practice.
Buy your tickets for in-person or remote attendance at the link below. Free and solidarity options are available.
Please spread the word as widely as possible, and if you would like to help out in any way – particularly if you're based in Bristol – please message!
Here's more info for potential volunteers in Bristol.
---
The views expressed in our blog are those of the author and not necessarily lowimpact.org's
---
Leave a comment