Posted October 16th, 2018
LED lighting: is it the way forward for offices?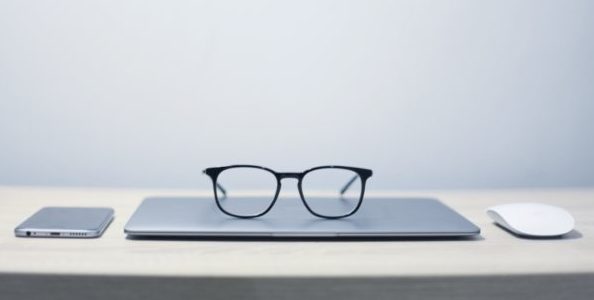 With halogen bulbs being phased out across Europe, the future is looking bright for LED lighting. We learn from Martin Cross at INUI about the benefits it has to offer, particularly for office workers.
---
The awareness and responsibility around our carbon footprints is ever increasing. There's more pressure than ever before on businesses to operate in a more environmentally-friendly way. One very simple change that every business can make in their journey towards this is LED lighting within work spaces.
Lighting accounts for 20% of all the energy consumption in the UK. Switching to LED lighting has the potential to reduce lighting costs by as much as 90%, whilst dramatically reducing a building's energy usage. In fact, something as minor as a 20% reduction in energy costs can add the same benefit as a 5% increase in sales for a business.
Traditional lighting uses almost 90% of its energy simply just by producing heat – that's a lot of wasted energy! With LEDs, however, this figure drops massively to just 5%, meaning more energy is put in to actually creating light. And it's not just lower bills and energy usage that make LEDs the perfect lighting solution – they're pollutant-free with no mercury, glass or toxic materials, 100% recyclable and more durable than traditional bulbs, with lower maintenance costs.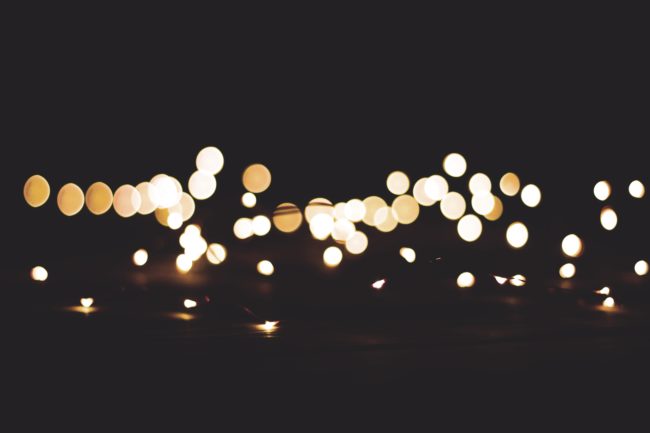 Lighting can be overlooked when thinking about office design but it is actually very important. Fluorescent tubes have long been the bulb or choice for offices as they are cheap, easily installed and they do the job, right? Yes, true. However they have been known to flicker, buzz and dim with age, making the quality of light inconsistent.
Another alternative has been halogen bulbs, at least until recently. On September 1st of this year, halogen bulbs were banned across Europe to make way for a continent-wide switch over to LEDs. The reason? Compared to LEDs, halogens just don't cut it anymore. They have less of a lifespan and use around 5 times more energy than LEDs, in turn resulting in higher bills. It is thought that doing away with them will prevent more than 15m tonnes of carbon emissions a year.
The vision is to one day to be looking at a planet running not on fluorescent or incandescent bulbs, but on LEDs. The change is happening, with switches such as street lamps the world over moving to LED solutions. The one thing holding many back from making the switch is the cost. They may be more expensive to buy than their predecessors but ultimately, they will pay for themselves in their efficiency with their long lifespans and low energy usage.
So, why are LEDs the perfect solution for offices specifically? One of the big answers lie in their effect on stress levels. Interestingly, LED lighting has been proven to increase productivity and decrease eye strain and migraines in office workers. A better light environment has been proven to boost performance, with less spelling errors and improved reading speeds.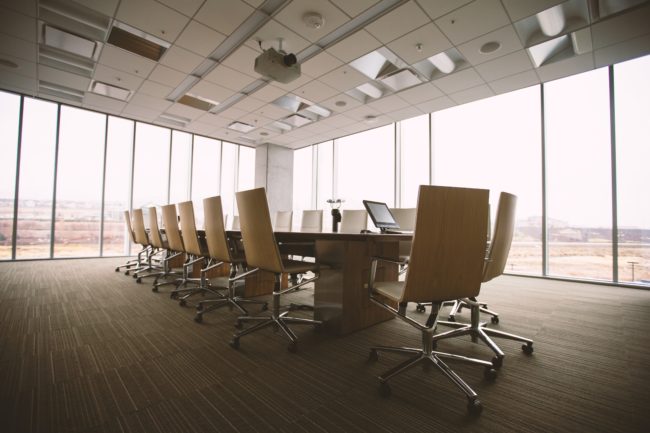 This is largely down to the fact that LEDs are the closest alternative to natural lighting, as opposed to traditional bulbs which can cause headaches and eye strain – the right office lighting is much more important than you might first consider.
Let's take for example an office of 1000 square feet office containing 40 lights, all at 40 wattage. Based on a typical £0.1 kilowatt per hour, existing electricity consumption stands at 14.720 kWh, leaving running costs per year at £537.28. By switching to LED lighting,  new electricity consumption, (based on a 60% reduction over current lighting installation wattage required for office use), would be 5.89 kWh, with running costs at a much lower £214.91 – saving more than 50%. As a result, total annual savings would be an impressive £322.37, with CO2 emissions savings left at 1386.18 (based on a conversion factor of 0.43kgCO@/kWh).
Want to work out the savings for yourself? With the help of INUI's LED lighting calculator, you can estimate the energy your home, business or workplace could save by making the switch to LEDs.
---
Find out more about LED lighting with our topic introduction here. 
---
The views expressed in our blog are those of the author and not necessarily lowimpact.org's
---
1 Comment
1

Lin Scrannage October 16th, 2018

Hi

I am from Bridport Cohousing CLT – we are due to start building our neighbourhood of up to 53 affoordable eco homes in a few months time and have been presented with LED's as lighting sources in the homes by our modular building contractor. One or two members feel very strongly that it is important to be very careful about the specifications of these lamps as there are health risks involved eg macular degeneration by exposure particularly to 'blue' LEDs.

Not all LEDs are the same – there is a 'flicker'effect in some of them – while we realise that soon there will probably be no alternative to having them in the homes because other forms of lights will be phased out of the manufacturing process – we are being very particular about only accepting high quality 'warm'LEDs in our living spaces.
Leave a comment