Posted May 13th, 2020
The upside of lockdown: WWOOFing in Shropshire
When the coronavirus crisis hit, Imogen Lacey was volunteering through WWOOF UK, living and working on a smallholding in exchange for accommodation, food and a wealth of learning opportunities. Here she shares her personal experiences of WWOOFing in Shropshire under lockdown.
---
Knowing that there are dozens (hundreds!) of places like this in the country makes me feel excited and optimistic for the future.
I have been WWOOFing very close to my parents' home in Shropshire during these last (most unusual) weeks. Every day, the thought that runs through my mind is that I must be in one of the best situations of anyone in the world during this pandemic and lockdown! I hear about people cooped up in their flats in the city, struggling to maintain social distance while jogging the pavements as their only form of exercise, looking longingly at the sunshine that we had been blessed with for most of April from their third floor windows, and feel almost abashed and apologetic for my own situation.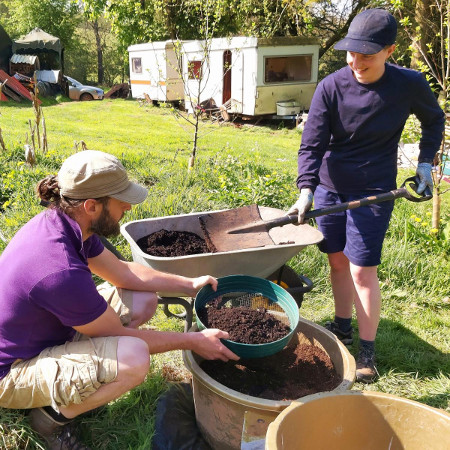 Every day I am outdoors for most of the day (bar the odd torrential downpour), surrounded by the beautiful abundance of the English spring, and getting to know a way of life that makes sense in these times. The work to do is meaningful, varied, and productive, full of intention and passion for nurturing the soil and the wildlife that also make their homes here. The small household works together to eat well and live well, with meals full of goodness from the polytunnel or preserved from the last harvest. This is a place that can hold its own and flourish in a crisis, that nourishes and sustains life and hope.
There is much talk of the crisis and the lockdown, how things might go on to change for the better now everyone has the chance to pause and think.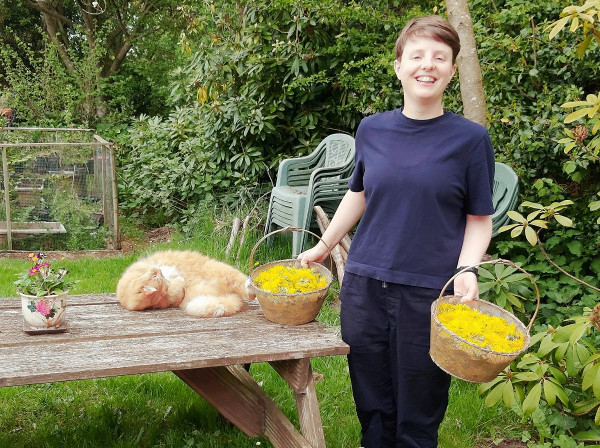 For me this experience has solidified my ideas of what makes a good life and a meaningful use of time. Knowing that there are dozens (hundreds!) of places like this in the country makes me feel excited and optimistic for the future, despite the pain and suffering that so many are enduring in these times. To be able to stay here and know that WWOOFing will be an option into the future is profoundly reassuring and hope-inspiring, and I am so grateful for that, and hope that others are managing to find ways to get out there and have experiences like mine despite the pandemic.
---

About the author
WorldWide Opportunities on Organic Farms UK (WWOOF UK) is part of a worldwide movement linking visitors with organic farmers and growers to promote cultural and educational experiences based on trust and non-monetary exchange, thereby helping to build a sustainable global community.
---
The views expressed in our blog are those of the author and not necessarily lowimpact.org's
---
1 Comment
1

annbeirneanimalwhisperert May 13th, 2020

Dear Scarlett, what a refreshing ray of sunshine you are, you lifted my heart to hear of the great time you have spent outdoors, we find in these weird times that our back and front garden where we are growing out own brings us a similar if not exactly the same happiness. I to hope that people will realise that the way we have been living is not working at all, and people like yourself will persuade people that they don't need to be locked in offices buses or trains anymore. I wish you good health and please stay safe and carry on with the wonderful work you are doing and learning about and it was wonderful to read your cheerful account.
Leave a comment